B&B Cassaro 261
Books B&B in Palermo: the perfect place to stop and experience the city, in the heart of the historical Cassaro district.
A trip to discover
Palermo
A thousand-year history, an example of integration and a crossroads of peoples. Pack the desire for an unforgettable journey.
Palermo is Culture
beauty, history, art
A UNESCO heritage city with the largest Arab-Norman route in Sicily, Palermo inspired authors from all over the world.
Palermo is
Santa Rosalia
In the alleys of the historic center, on top of Monte Pellegrino, in the heart of the Palermo people. Rosalia is Palermo.
Palermo is colorfull
The historical markets - Ballarò, il Capo, la Vucciria - are a food and wine journey made of colors, flavors, aromas, ingredients of the incomparable Sicilian cuisine.
Book directly from the website for the best rate guaranteed. Discover the offers, advantages and services of Cassaro 261!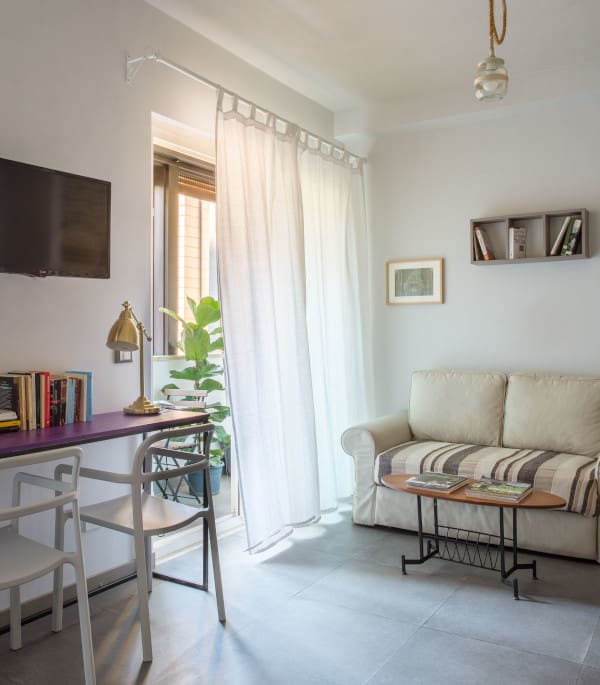 The perfect place to stop
Cassaro 261 is the location where to feel at home, but above all a place to discover Palermo and its ancient history ...
Are you curious to know? Find out more about Cassaro 261 and book your holiday.
Cassaro 261 is located in the heart of today's Corso Vittorio Emanuele, inside a completely renovated building with a lift. Corso Vittorio Emanuele is the main road axis of the city of Palermo, whose ancient Arabic name was "al Qasr", Cassaro, from which the B&B takes its name. The vocation of the Bed & Book, already on the logo, and the central location make it the ideal starting point to discover the history of Palermo and of Sicily, through the pages of books and international authors that we have made available to our guests.
The Bed & Book in the heart of Palermo is closely linked to the theme of journey, in particular the journey to Sicily, which contains various experiences, for all travelers-types. Traveling means discovering new worlds, new ways to communicate and learn from other cultures. This is why the rooms of Cassaro 261 B&B are based on three macro thematic areas that can apply to the trip, in particular the trip to Sicily: History, Wine and Food and Slow tourism. These themes are present in our narrative selection for you.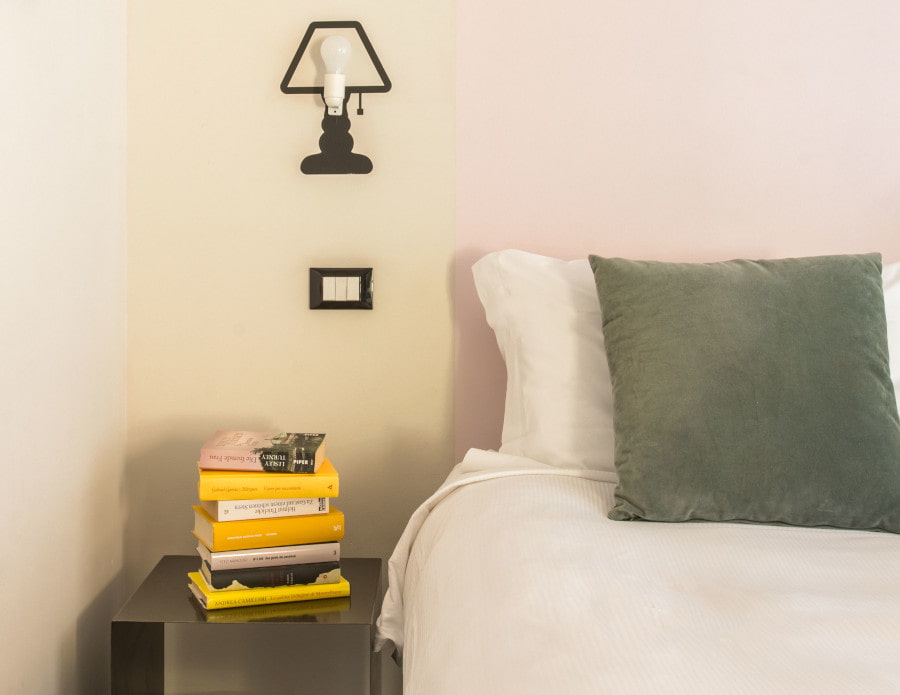 Cassaro 261 Books Bed & Breakfast in Palermo is an accommodation facility with seven rooms, of three different types: 4 Standard Double, 3 Superior Double with Balcony. Comfortable rooms, tastefully furnished between modern and vintage, in the center of Palermo, to experience authentic Sicilian hospitality in a city full of charm.
Many of the rooms have an enviable view, some on Corso Vittorio Emanuele through large windows or balconies that fill the rooms with natural light; others have a view on San Matteo Church, a fine example of Baroque Palermo-style, inside which there are works by Giacomo Serpotta, Vito D'Anna and Pietro Novelli.
Each room has a bibliography on Sicily, its places, its rich culinary history, but not only. The books that you will find in your room and in the common areas refer to the theme of travel tout court, thanks to great authors who have been able to take us around this wonderful island, through their words.
Quattro Canti, Pretoria,
Cassaro, Cathedral
Palermo between History and Art
The third floor of the building where Cassaro 261 B&B is located is dedicated to the main monuments of the city. Quattro Canti, Pretoria, Cassaro and Cattedrale rooms tell - also through the furniture and design - the history of Palermo.
In the common areas, prints, paintings and more, speak about the main places of artistic interest in Palermo, the capital of the Arab-Norman style and then of the Art Nouveau style, synonymous with cultural and historical richness, declared a UNESCO heritage site.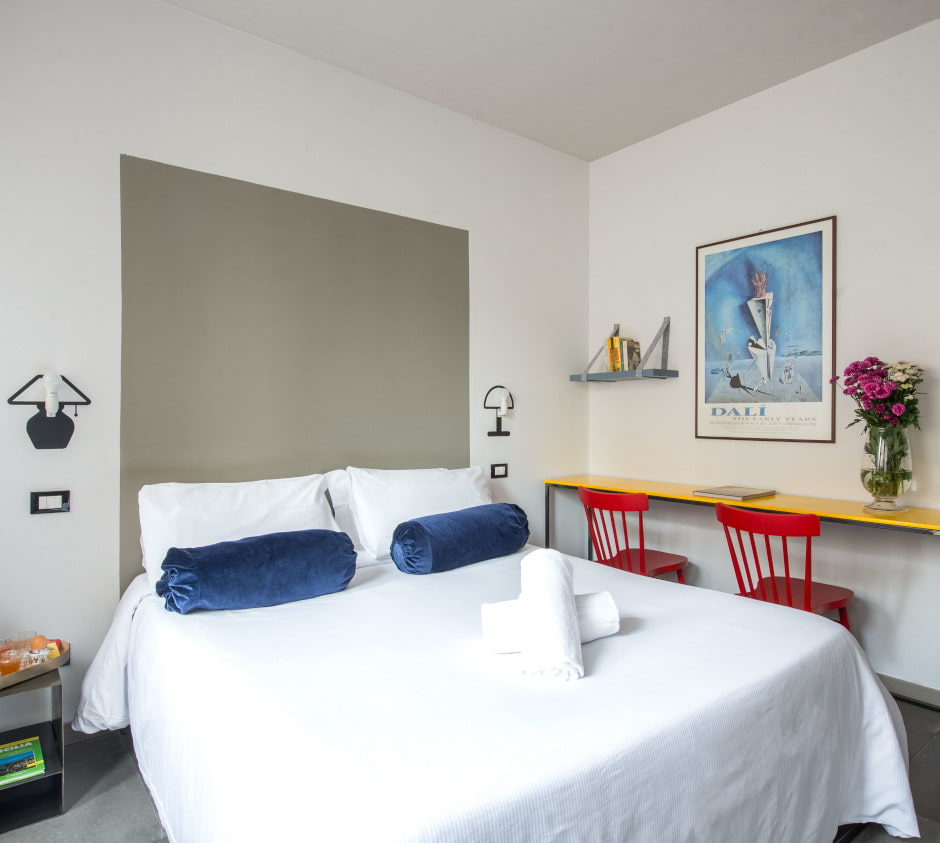 Capo and Vucciria, the markets
Capo and Vucciria rooms resume the trend of food and wine tourism, which never fails when you come to Sicily. The historical markets of Palermo are a journey within a journey: like Arab souks, they represent a folklore experience and the joy that characterizes the city. Perfumes, colors and words that involve all the senses in an original mix. Walking through small noisy and populated alleys, where the smell of food blends with the beauty of historical buildings, a taste of Palermo street food is a must.
On the first floor of the building there is Santa Rosalia Room, which already from the name suggests a strong link, not only with the whole city, but with the strategic location of the Cassaro 261 B&B. From Corso Vittorio Emanuele it is possible, in fact, to watch the path of the "Santuzza" chariot during the famous Festino di Santa Rosalia, celebrated on July 14 each year.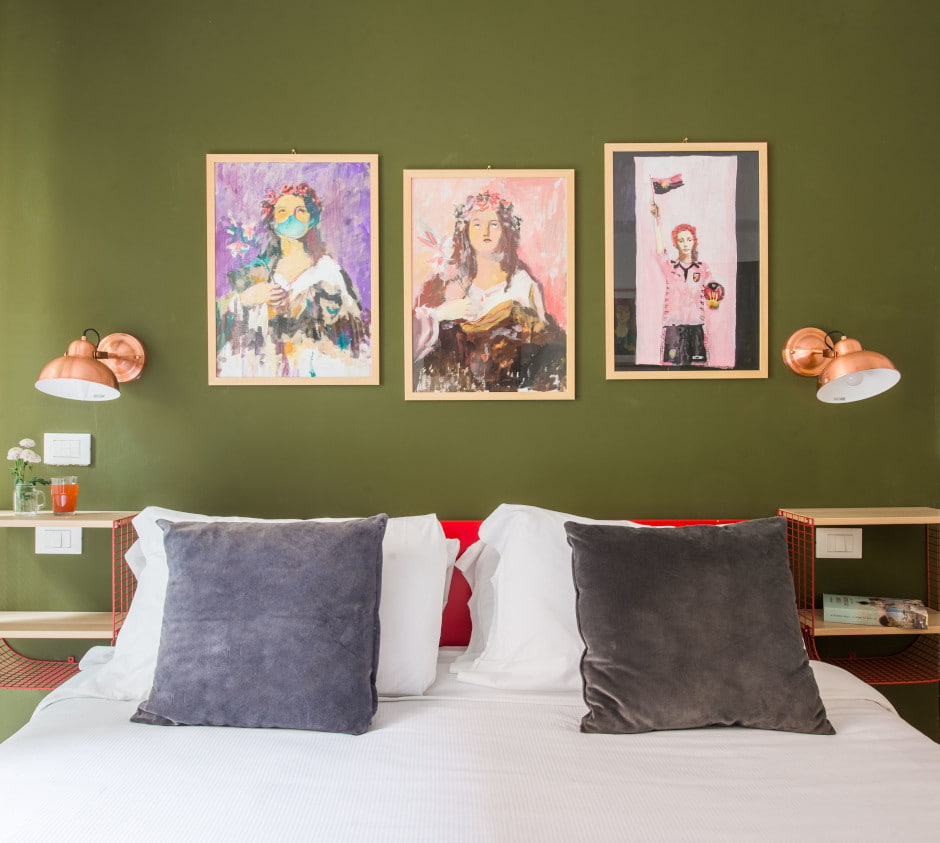 Pampering our guests is our passion, especially at breakfast time. For this reason, every morning at Cassaro 261 B&B we wish a sweet and healthy good morning.
Breakfast is served as a buffet in a room on the third floor of the structure. Hot drinks (tea, cappuccino, coffee), croissants, fresh bread, local jams and marmalades, honey, cakes of the day, typical biscuits, fruit juices and a little Sicilian savory surprise, the famous "rotisserie", different every day. Upon request, eggs, toast and gluten-free products are available. Sicilian colors and flavors to start a new adventure in Palermo, kissed by the sun.
Cassaro 261 is the place where to feel at home while on vacation, thanks to the services and hospitality for the guests, but above all the ideal location to stop, discover Palermo and its long history.
Books Bed & Breakfast also means there are large shelves, with books of all kinds, some concerning the history of Palermo, others concerning Sicily, but not only, all to make the trip even more exciting.
Cassaro 261 Books B&B is located in the historical area of Palermo in a limited traffic area. Access by car is allowed only for a fee (€ 5 per day), from Monday to Friday from 8.00 AM to 8.00 PM and on Friday and Saturday from 8.00 PM to 8.00 AM. San Matteo Parking , in Via Vittorio Emanuele 259, is available for guests at a cost of € 20.00 per day. A private shuttle to the airport can be booked in advance at the B&B. Distance from the airport: 40 minutes.

Services
Lift
Free Wi-Fi
Breakfast in the room
On-site parking (for a fee)
Private Airport Shuttle
Check-in: from 3:30 pm
Check-out: until 10:30 am
BOOK

Around Us
Cassaro 261 B&B is located less than 100 meters from Piazza Pretoria and Piazza Bellini; 650 meters from the Cathedral of Palermo and 700 meters from the Teatro Massimo; it is about 1 km from the Norman Palace and from the main attractions of the historic center.
discover the city

How to reach us
Palermo Falcone-Borsellino airport is about 24 km away. From the airport you can take the bus or taxi sharing service and get off at the "Via Roma - Rinascente" stop. From there, going up Corso Vittorio Emanuele, you will reach Cassaro 261 B&B on foot in 3 minutes.
go to the map
«Palermo is an onion. The city is like this, it is made up of layers and every time you peel one there is another to peel.» Roberto Alajmo
A walk to visit Palermo - UNESCO World Heritage Site - among monuments and places of interest, will make you discover a wonderful Palermo in all its manifestations. A crossroads of Baroque and Arabic, noisy markets and silent and almost unreal corners, street food and haute cuisine. Palermo is the magic combination of history, culture, ethnic, folklore, food, traditions, colors and Mediterranean sounds. A place of wonderful contaminations and an extraordinary treasure chest of beauty a few steps from Cassaro 261 Books B&B.
During your holiday you will discover a city that surprises. Cassaro 261 is, in fact, in a truly enviable location, in the historic and oldest area of Palermo and a short distance from the most beautiful monuments of the city. Ask us what you want, our advice will be precious for new and exciting experiences. It will be an unforgettable journey...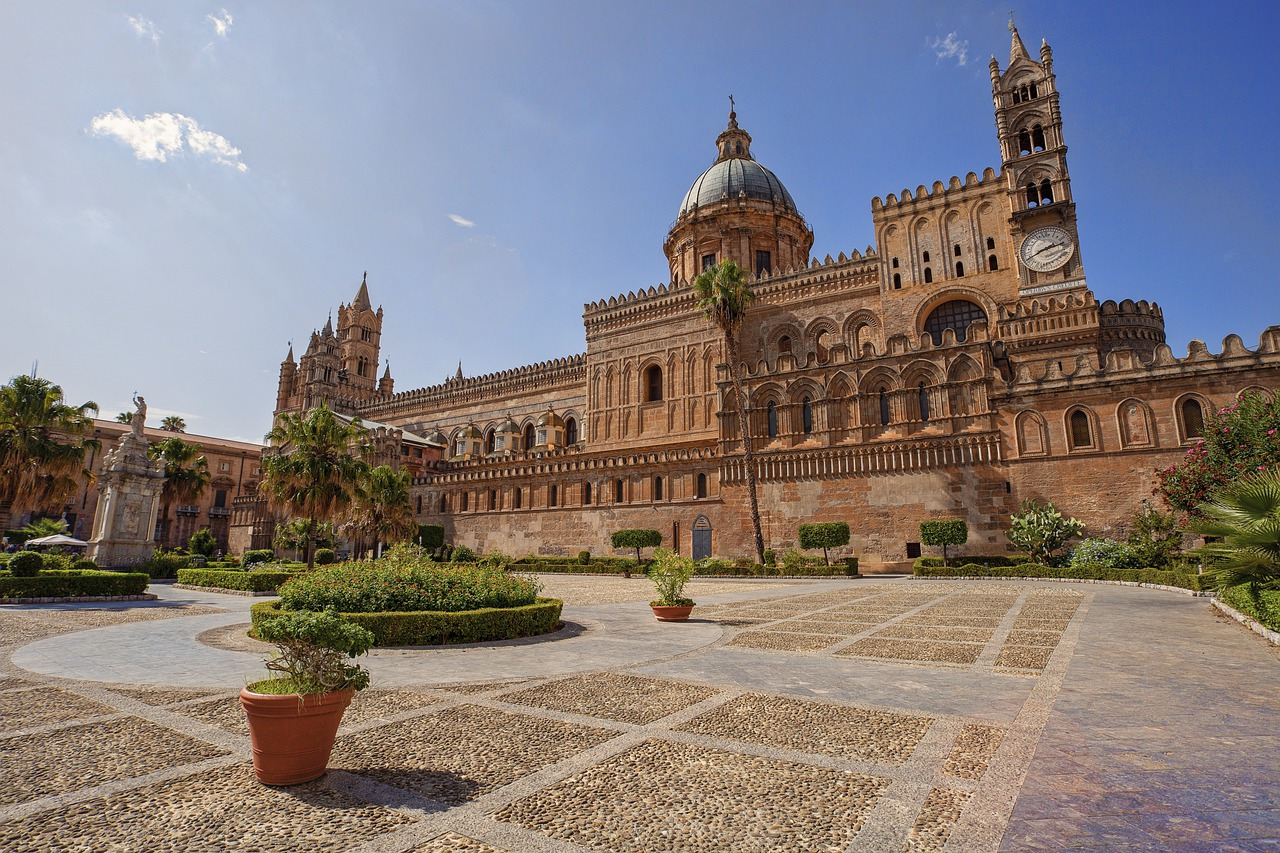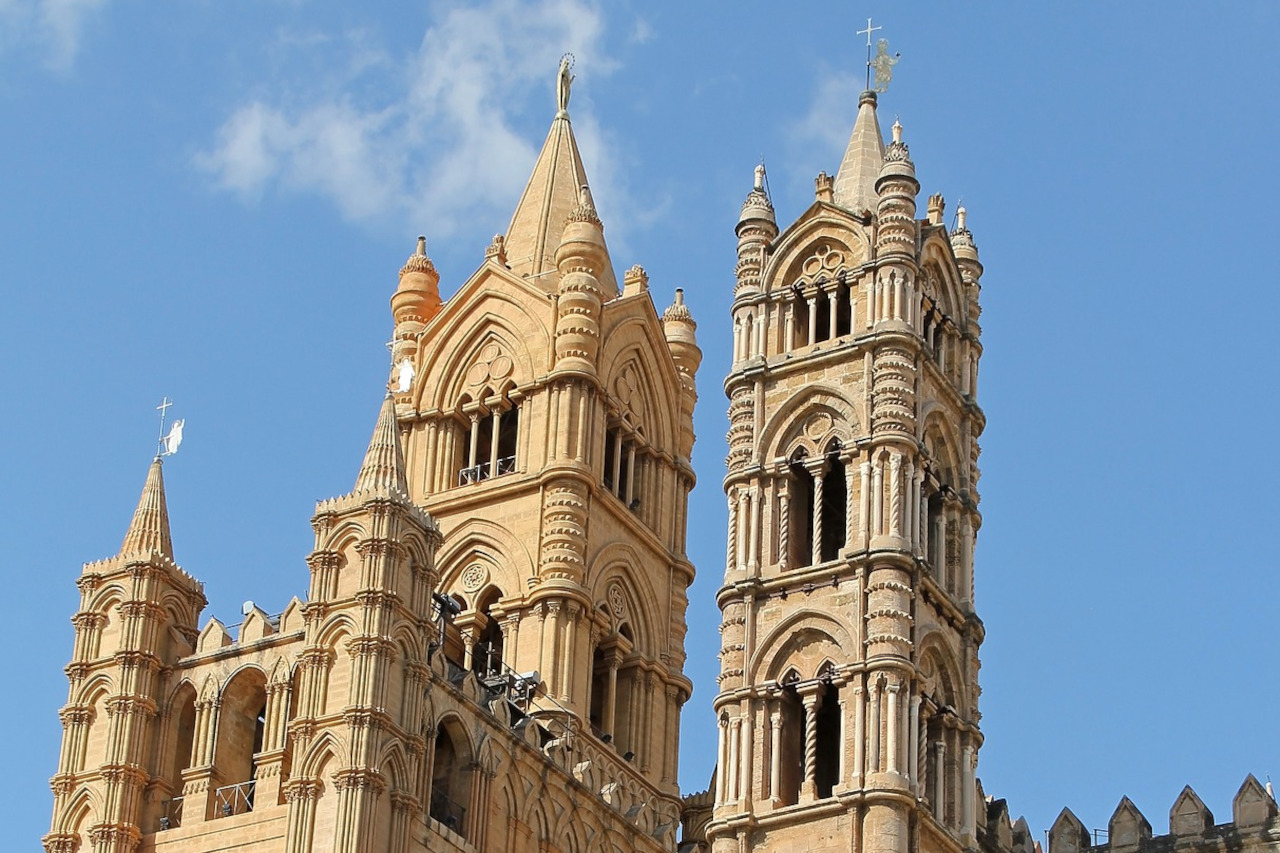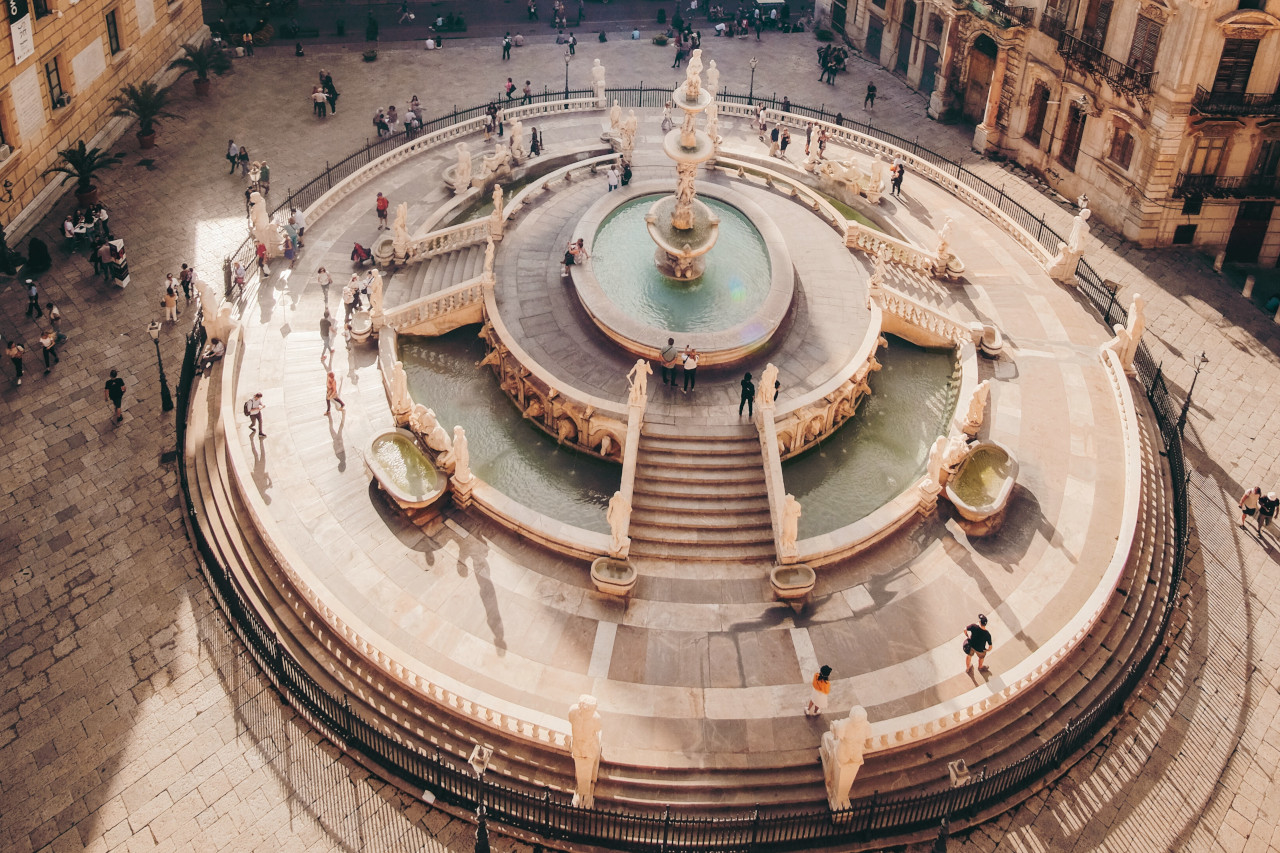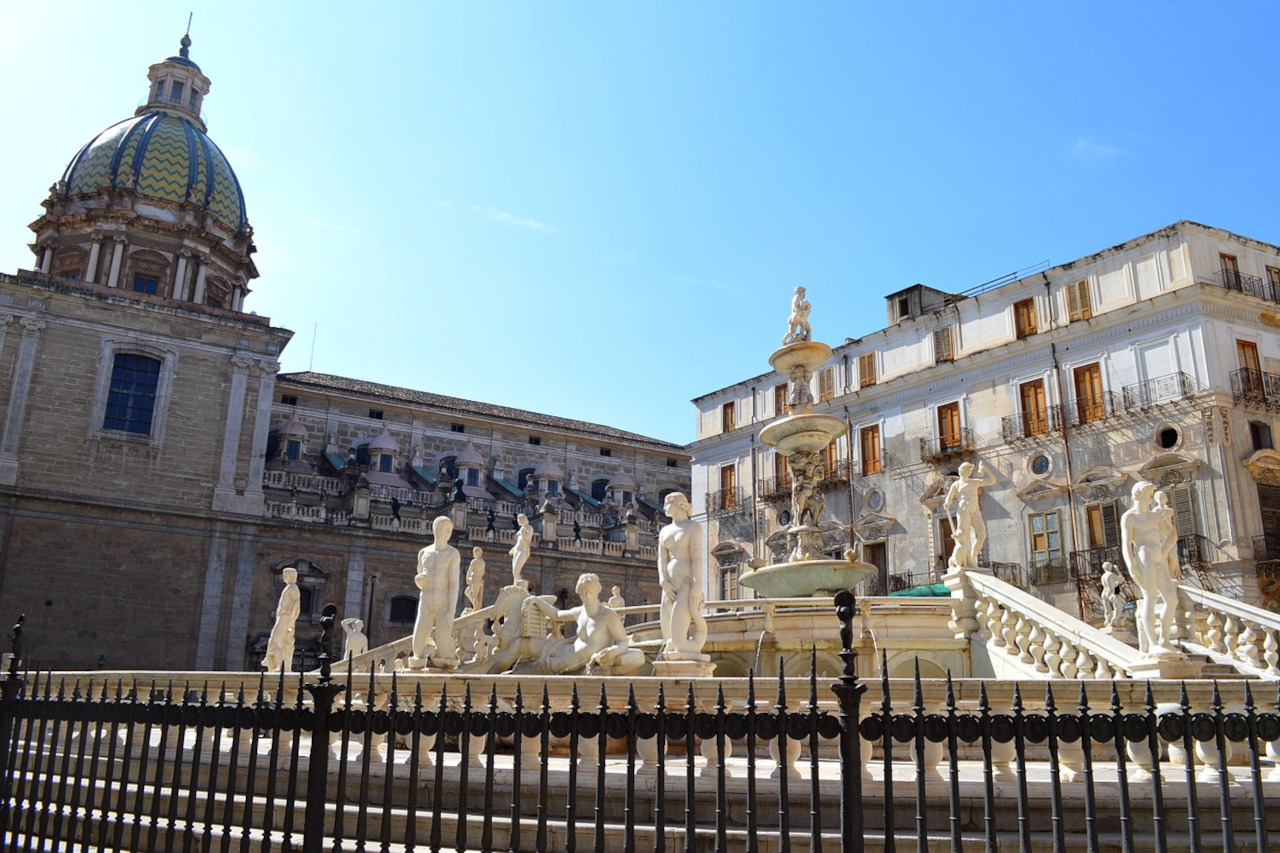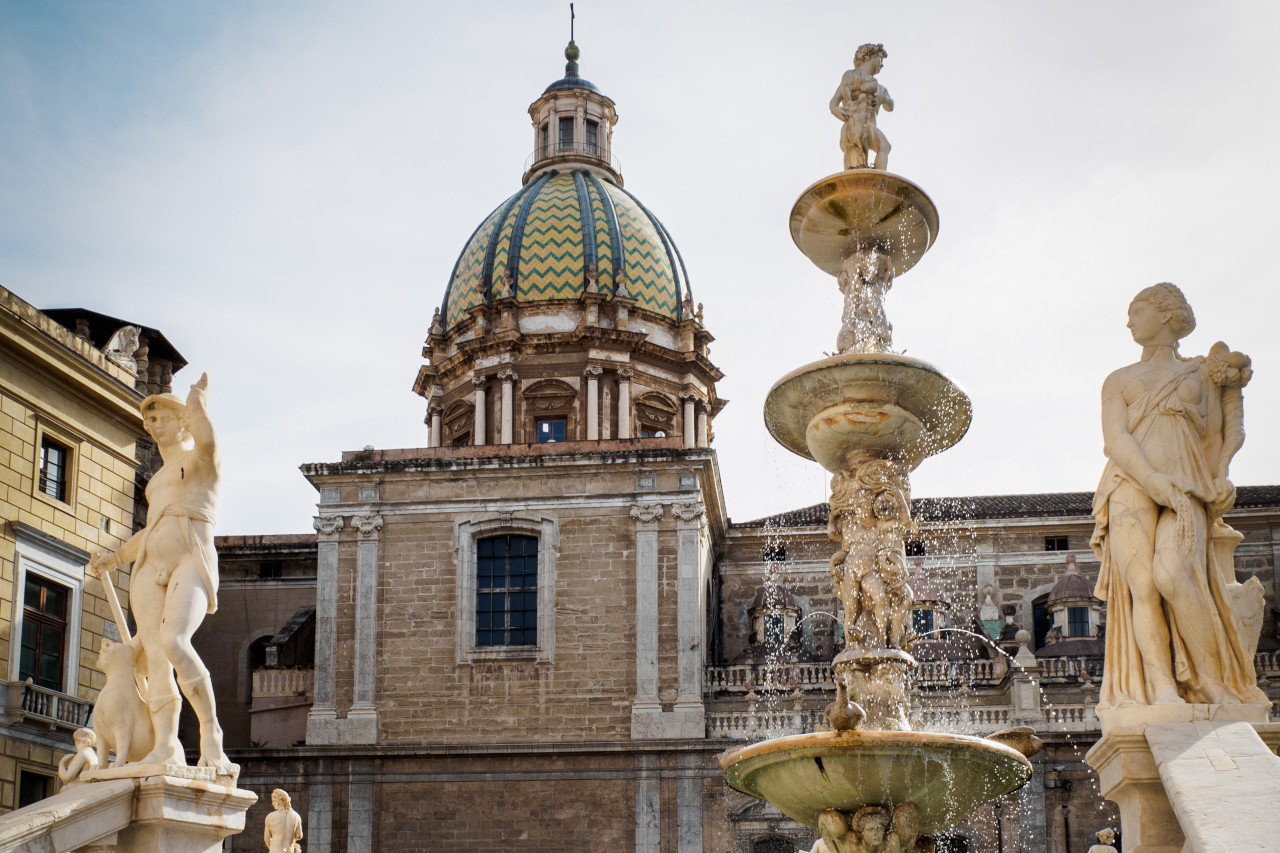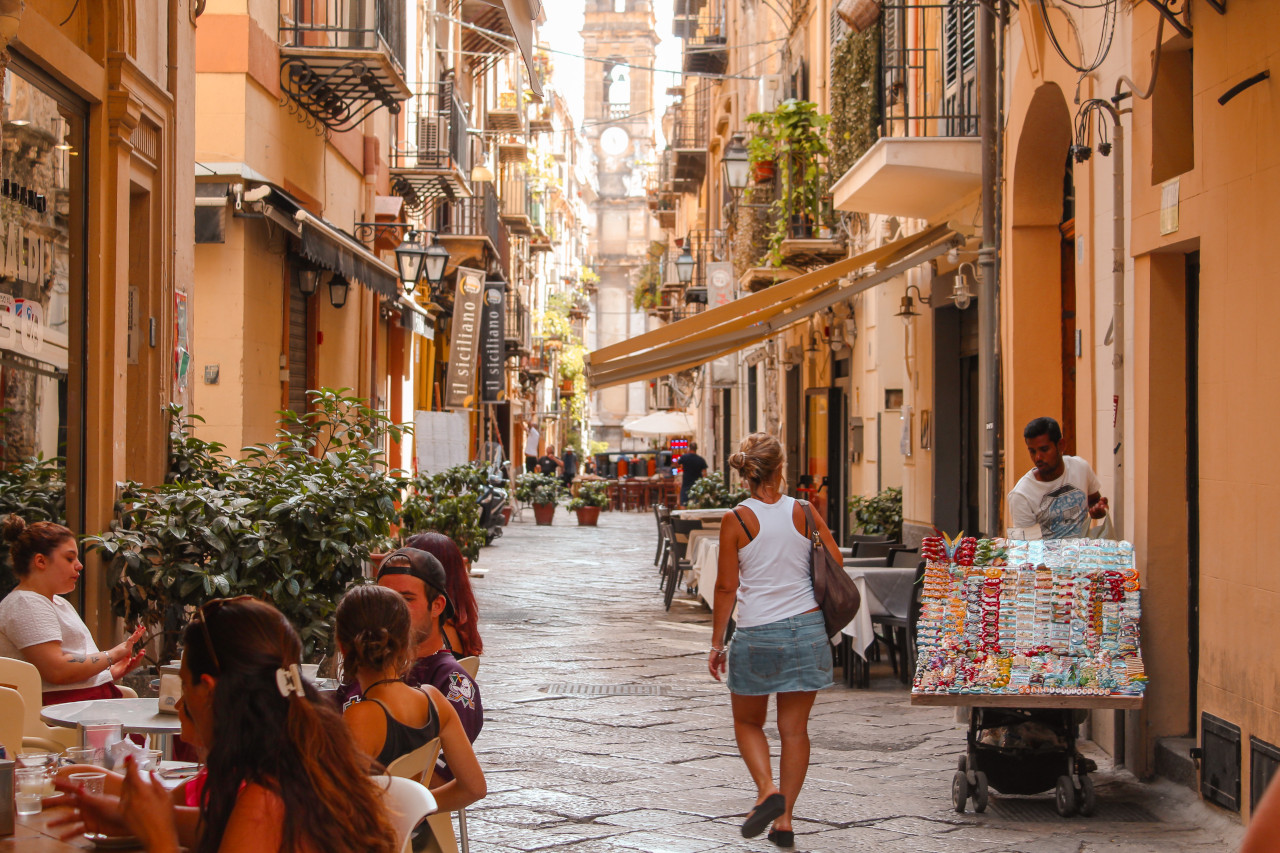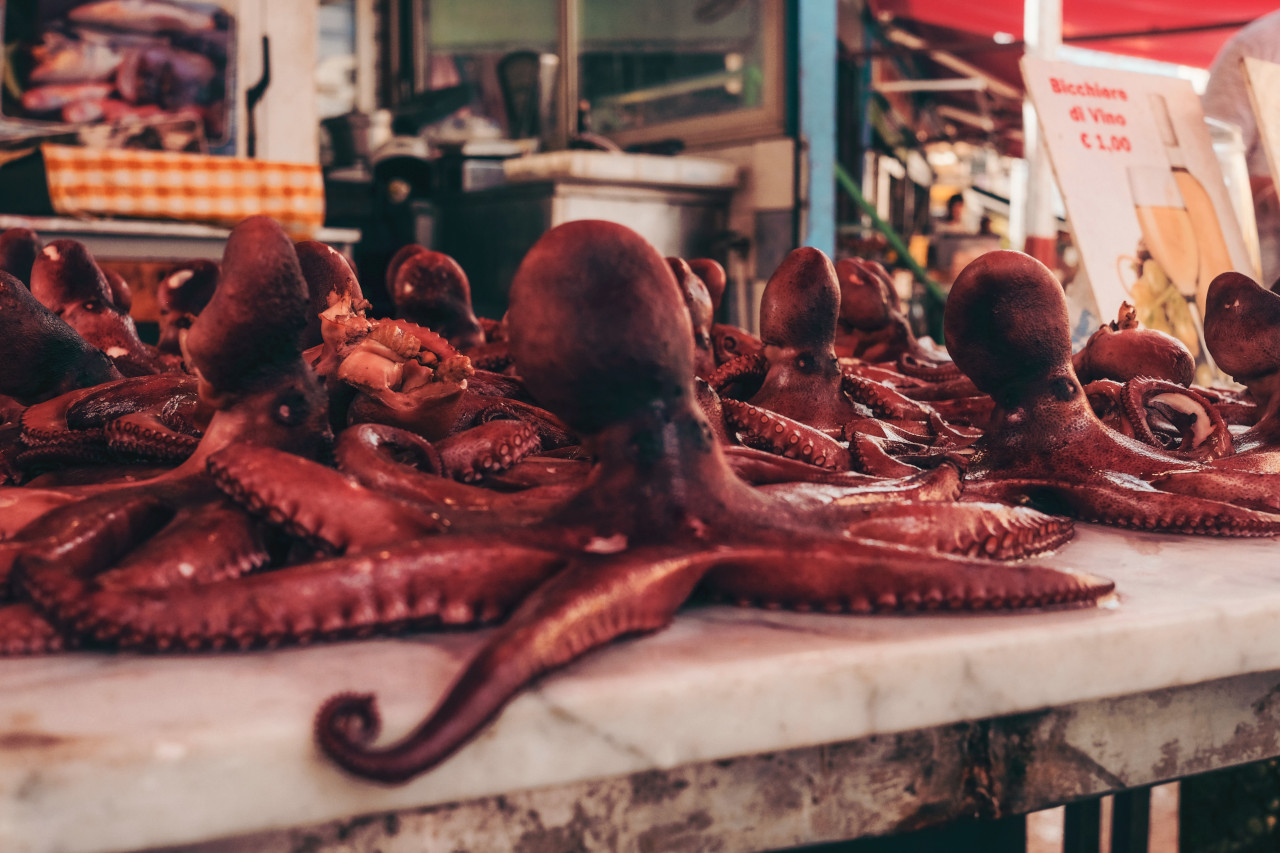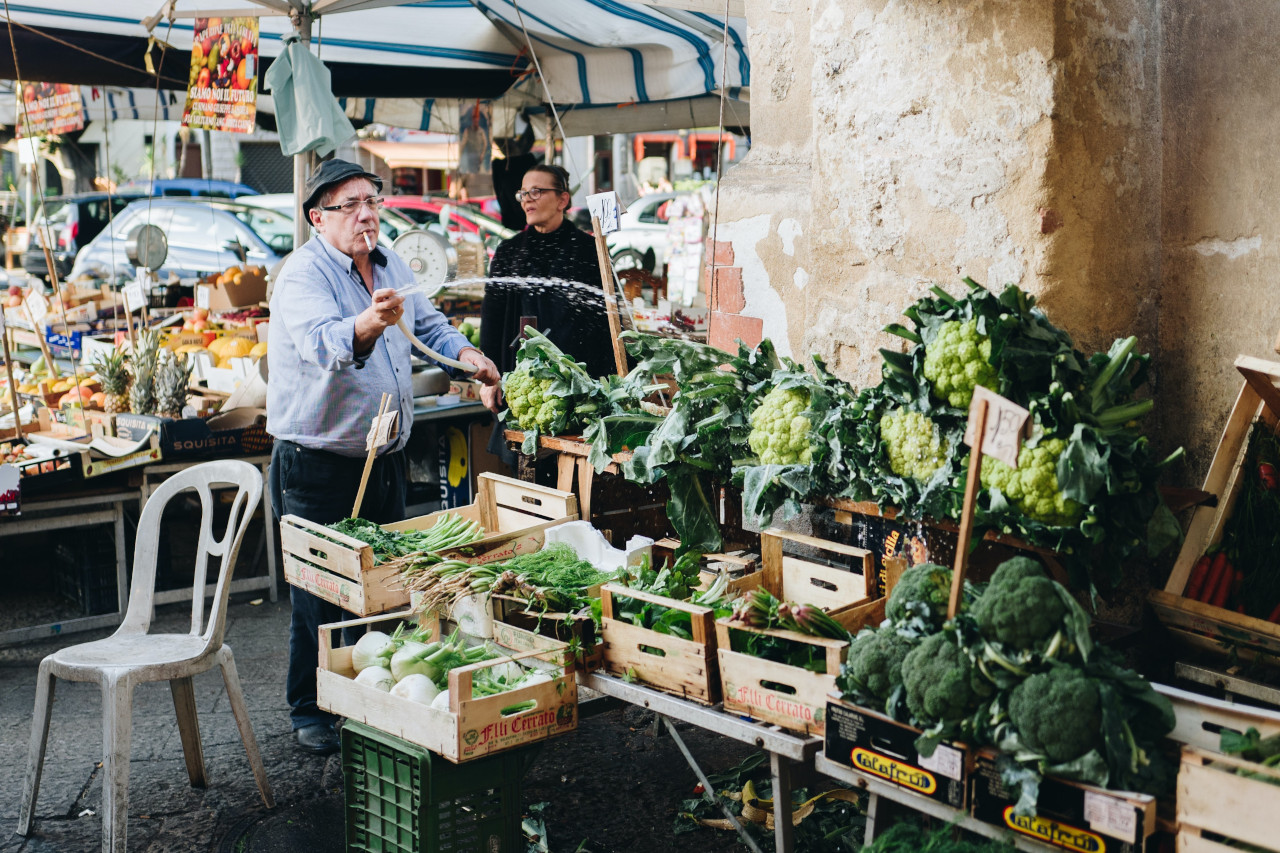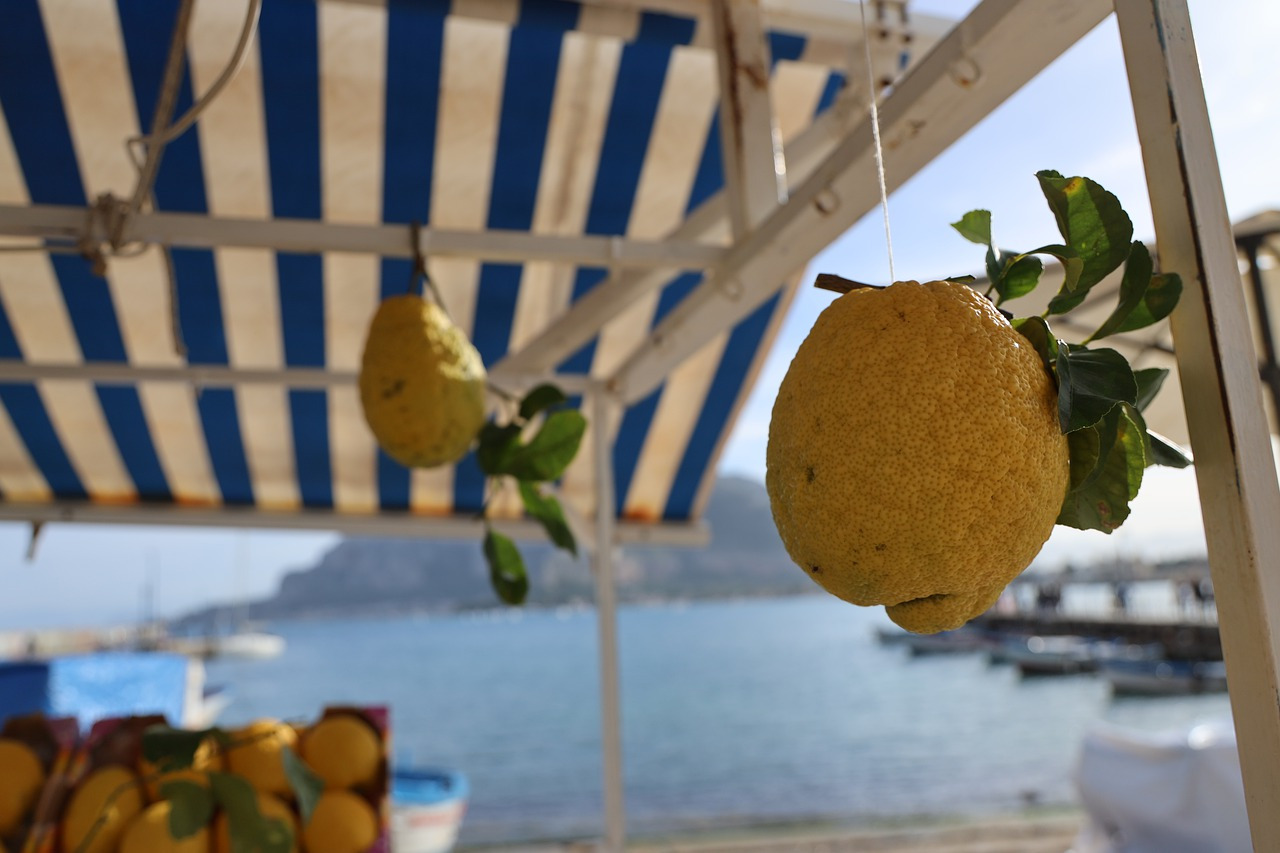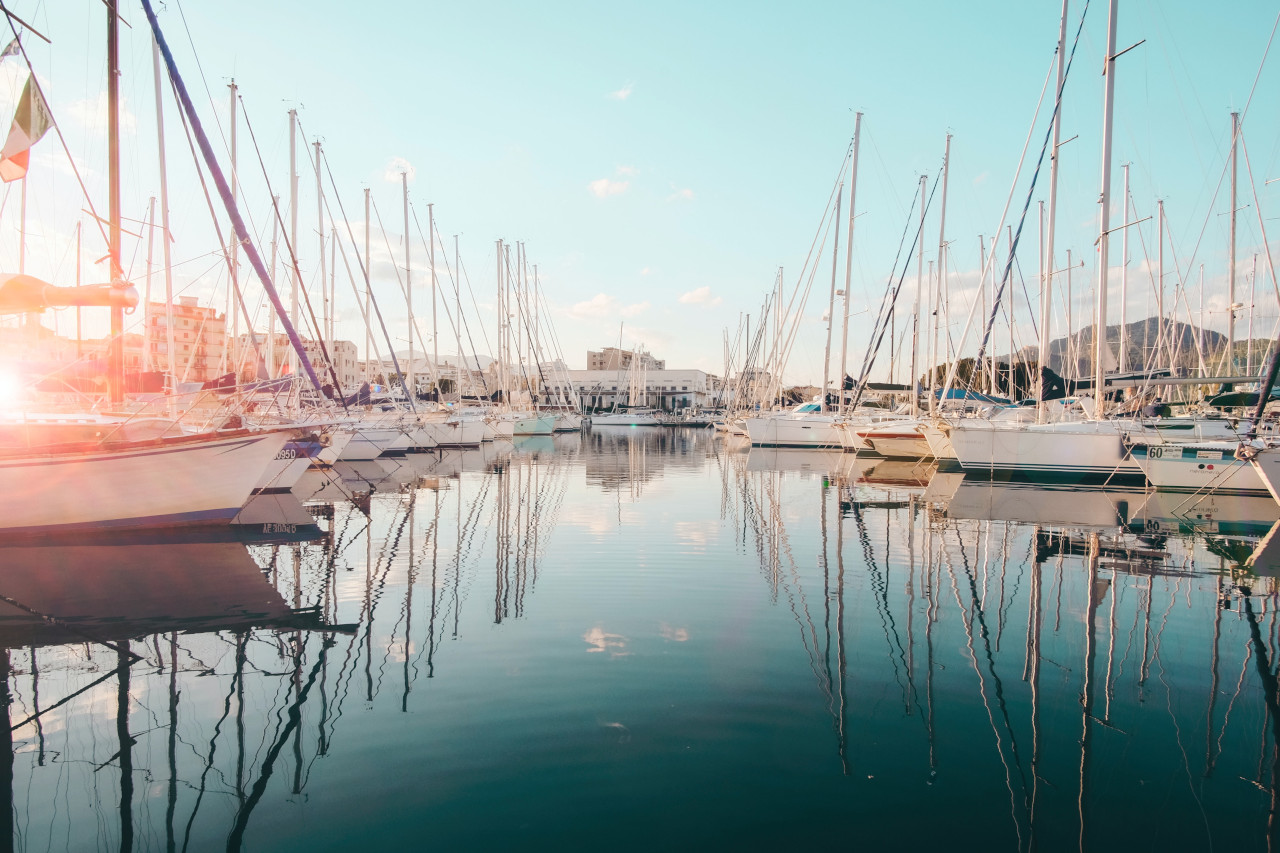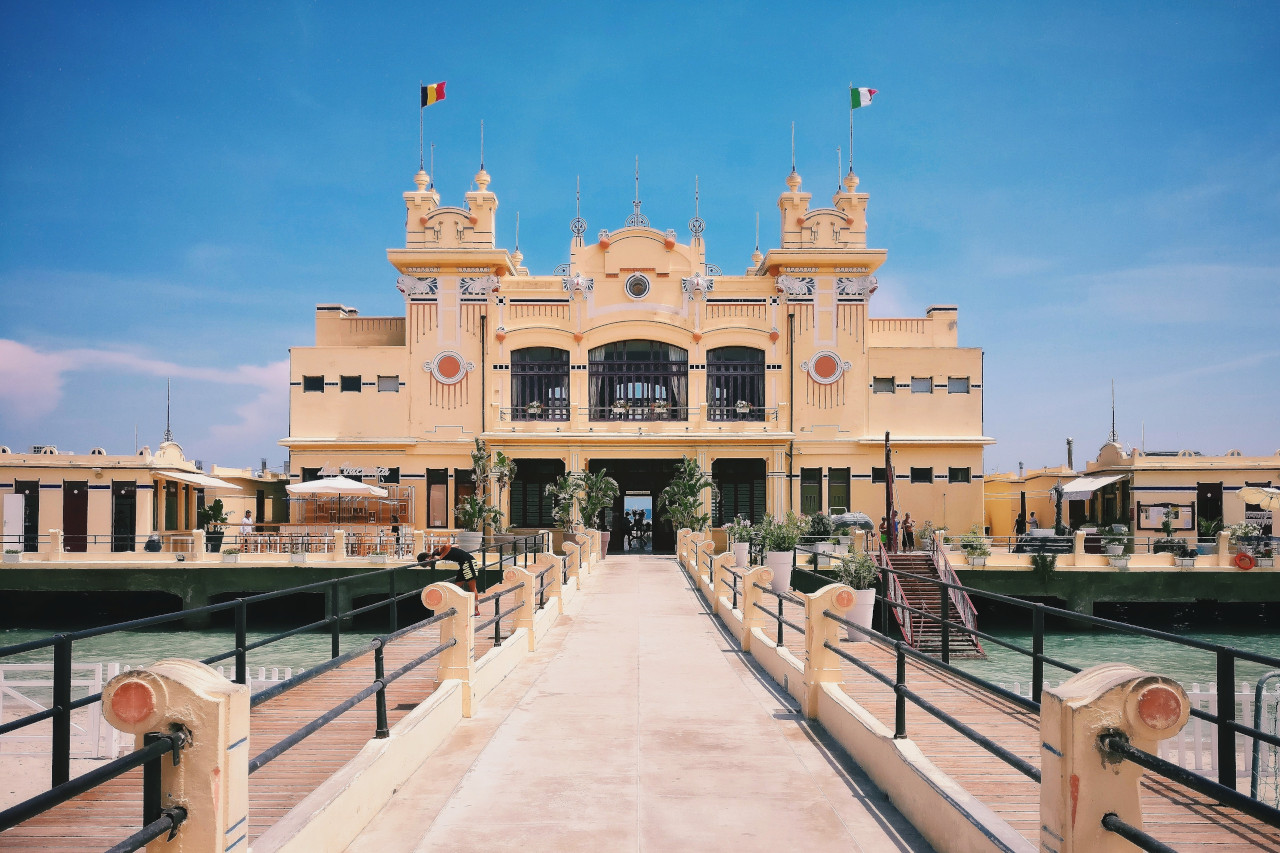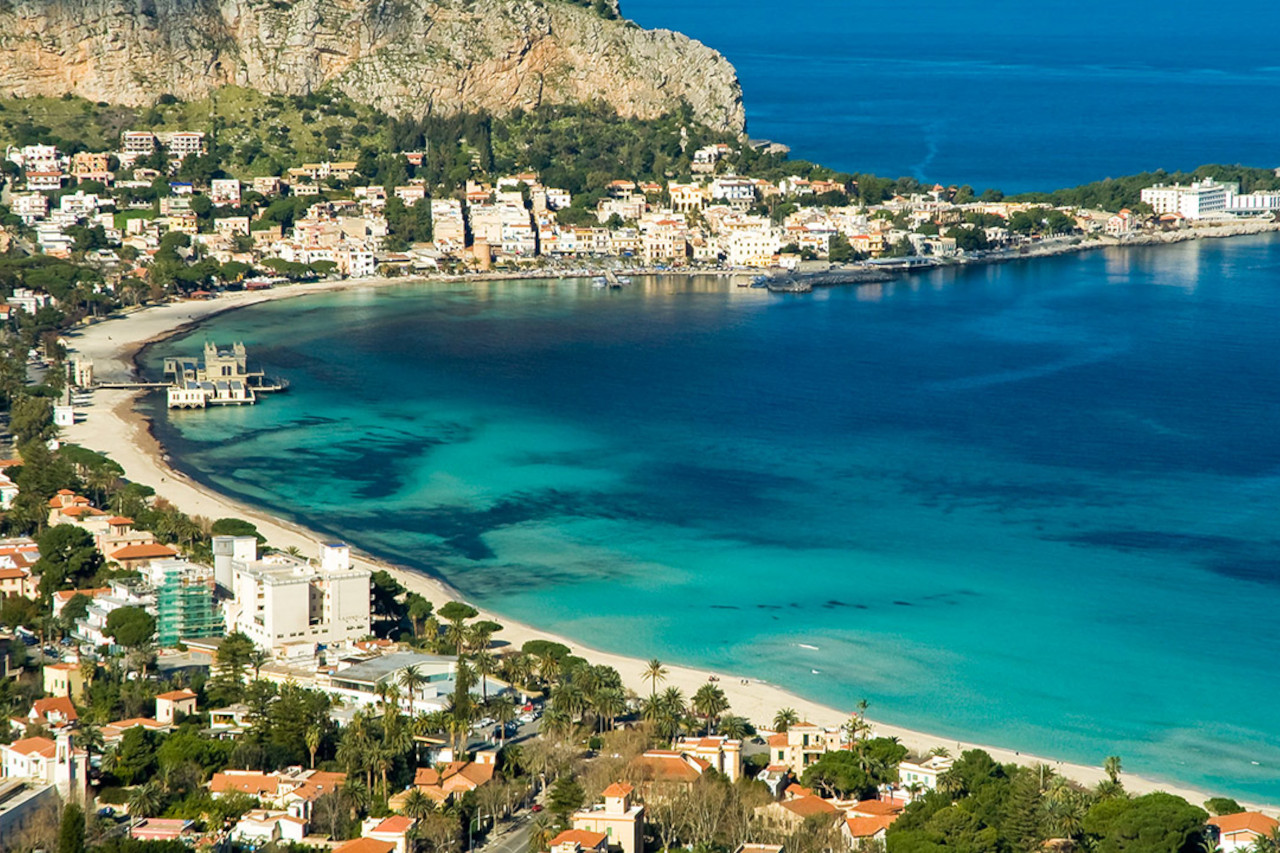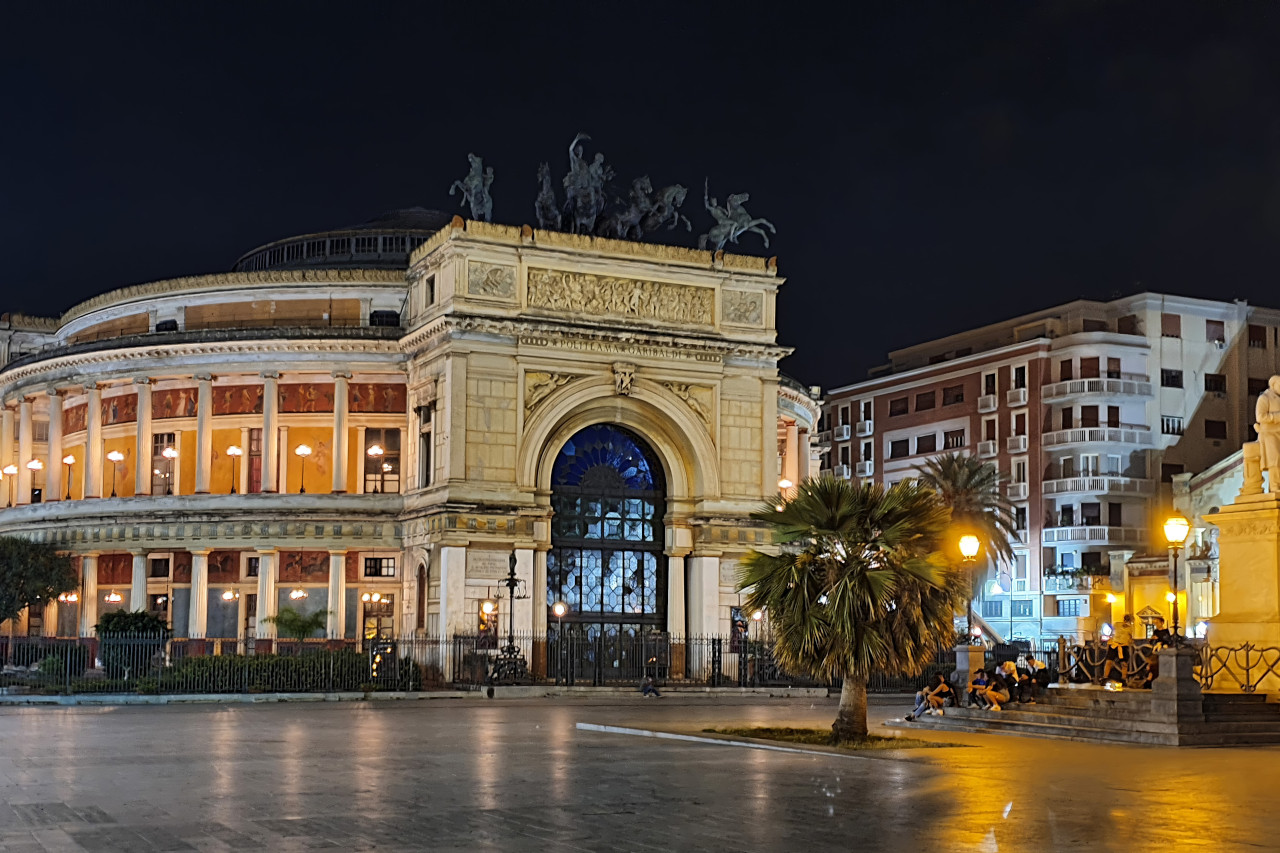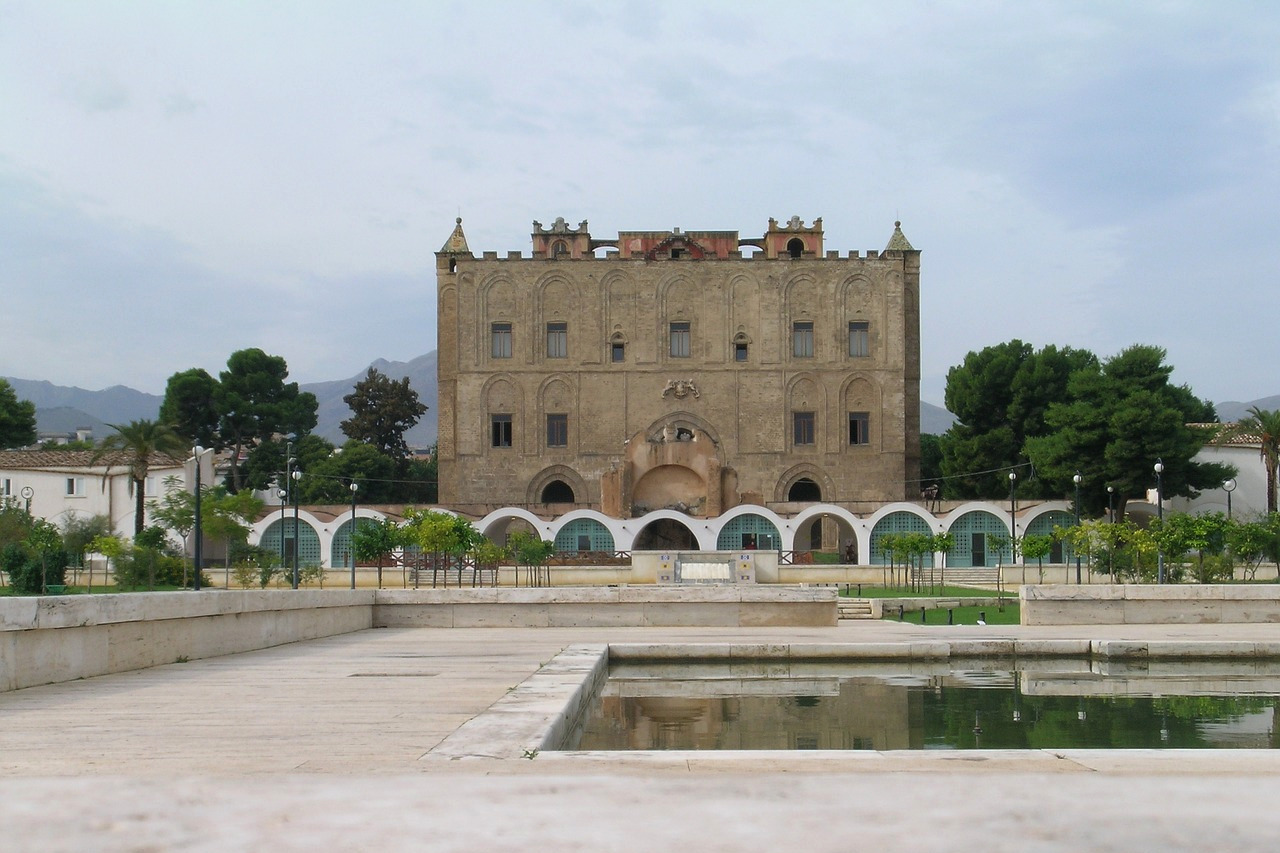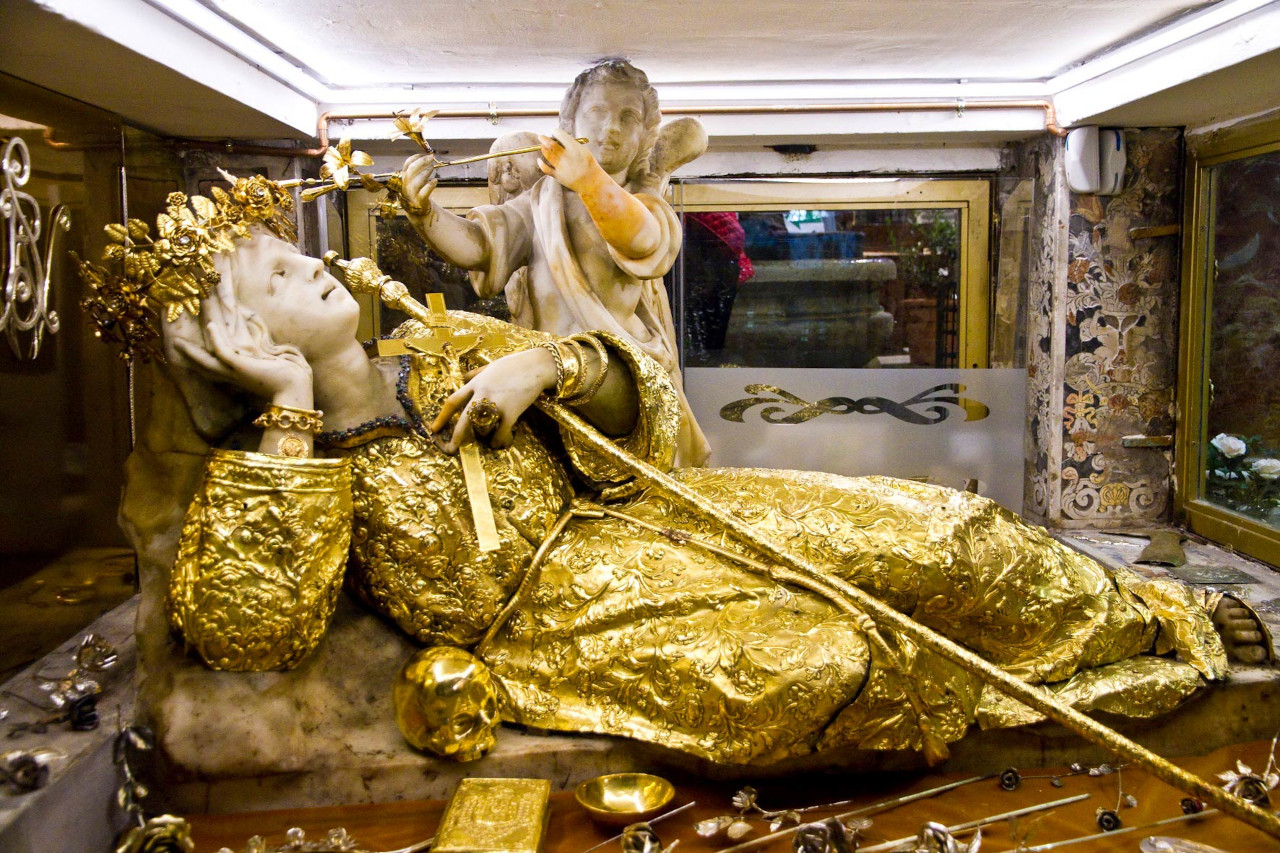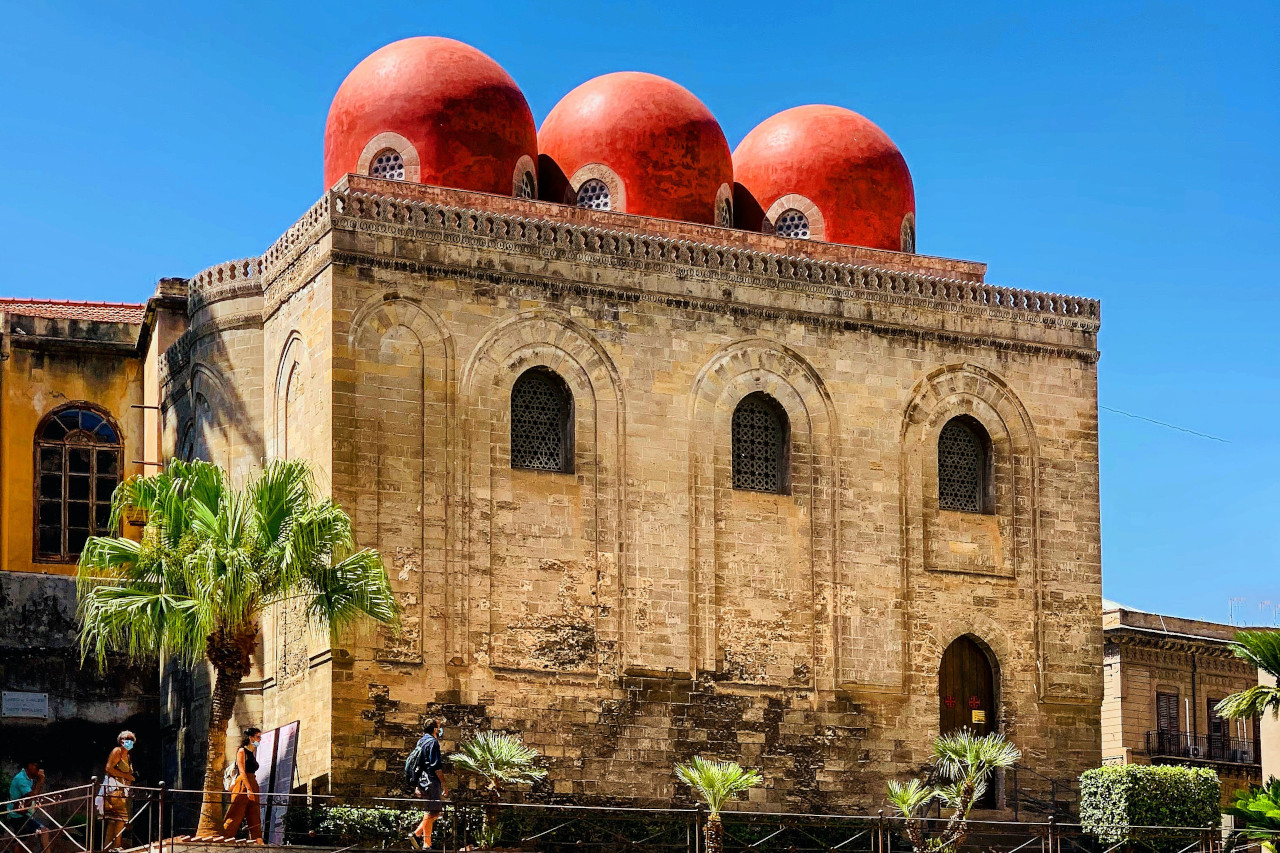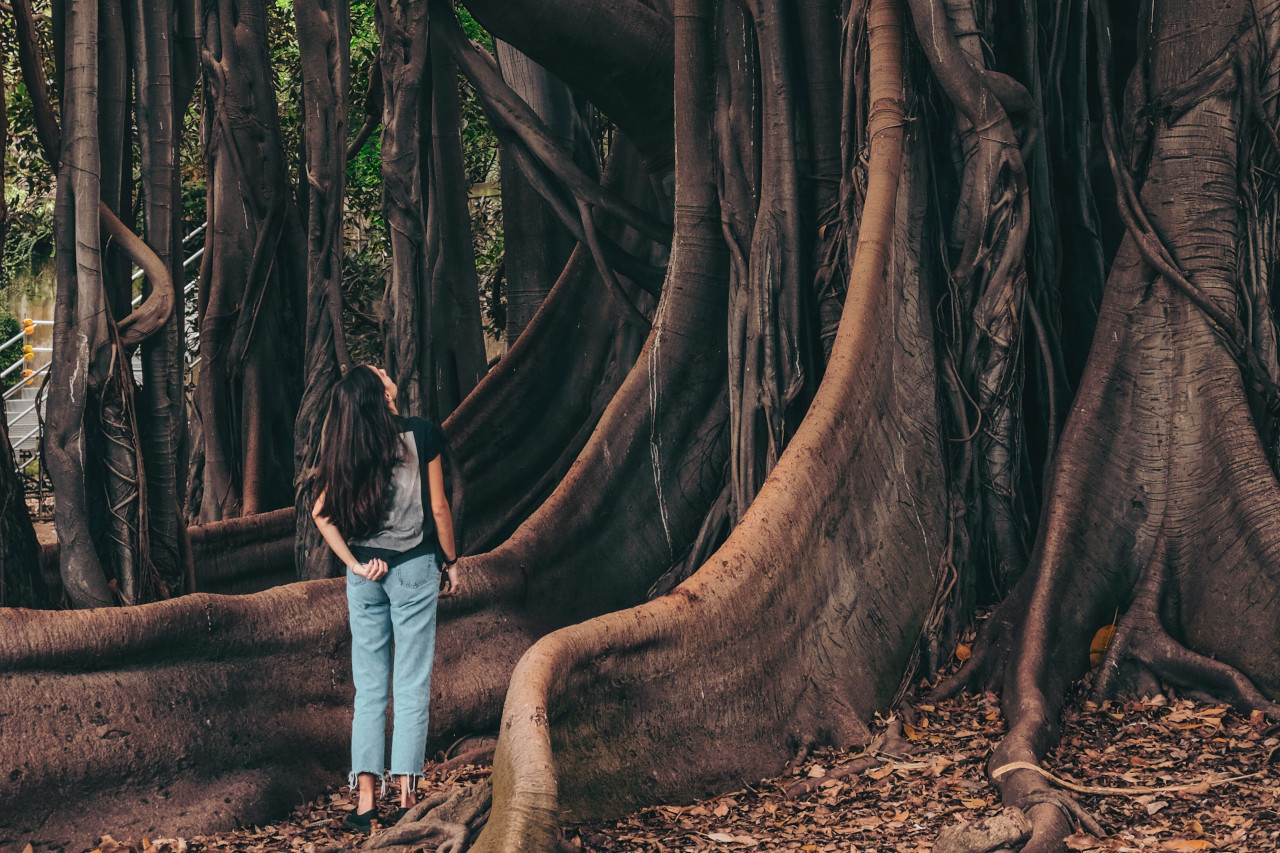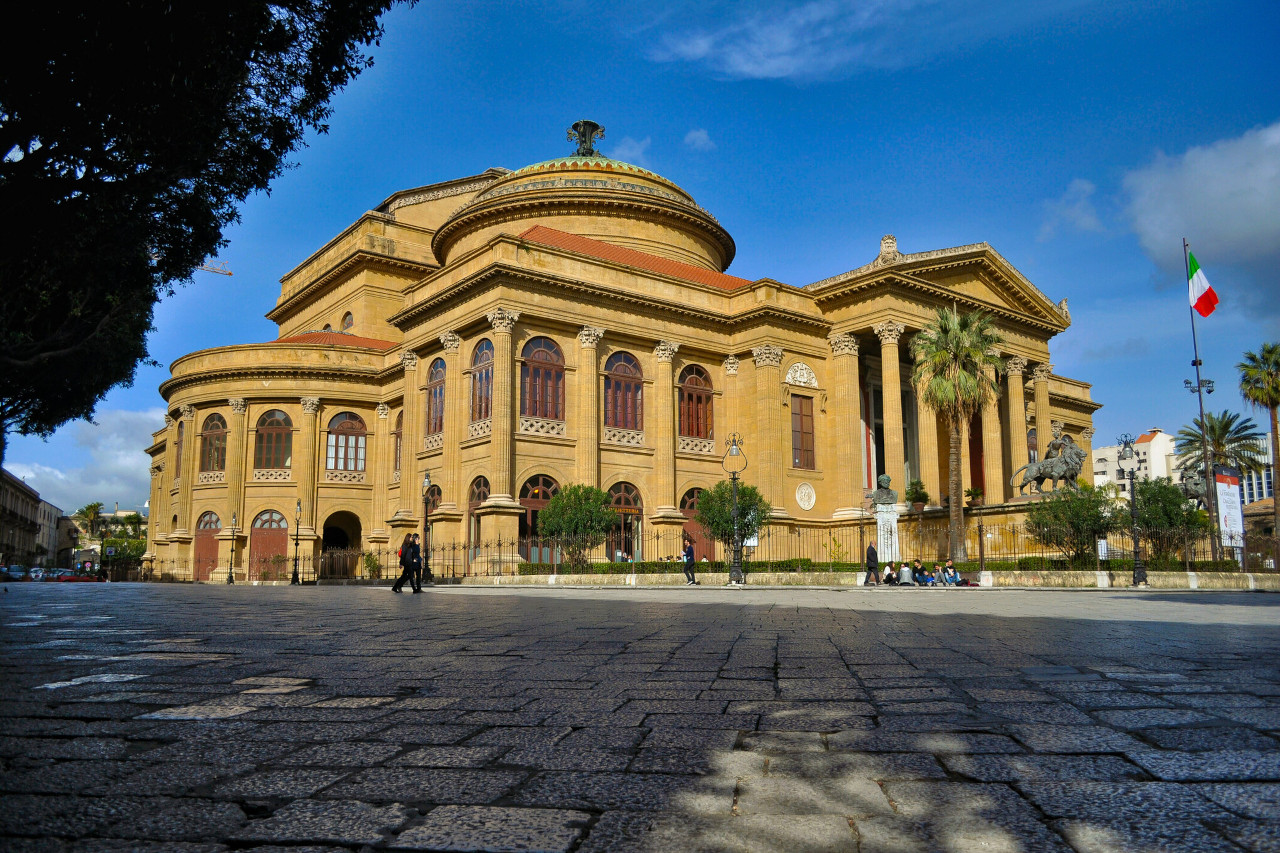 We are waiting for you
via Vittorio Emanuele 261, 90133 Palermo